Hello world!!
It's been a while I did not post at the post! It's has been a crazy year … sick children, remodeling the web, a new professional life and preparations to open an online store with my creations.
Today I want to introduce you my first Foundation paper piecing pattern. When I discovered this tecnique I fell in love. And after going into it, I decided to try to elaborate a pattern and today I present it to you.
It has been a learning in many aspects. The program to elaborate the pattern, design of documents, design programs, the English! but finally after a long time it has go out to light!
It is a pattern to make a pillow case of 16,5″ with the drawing of a wolf under the Moon, and you can find it here.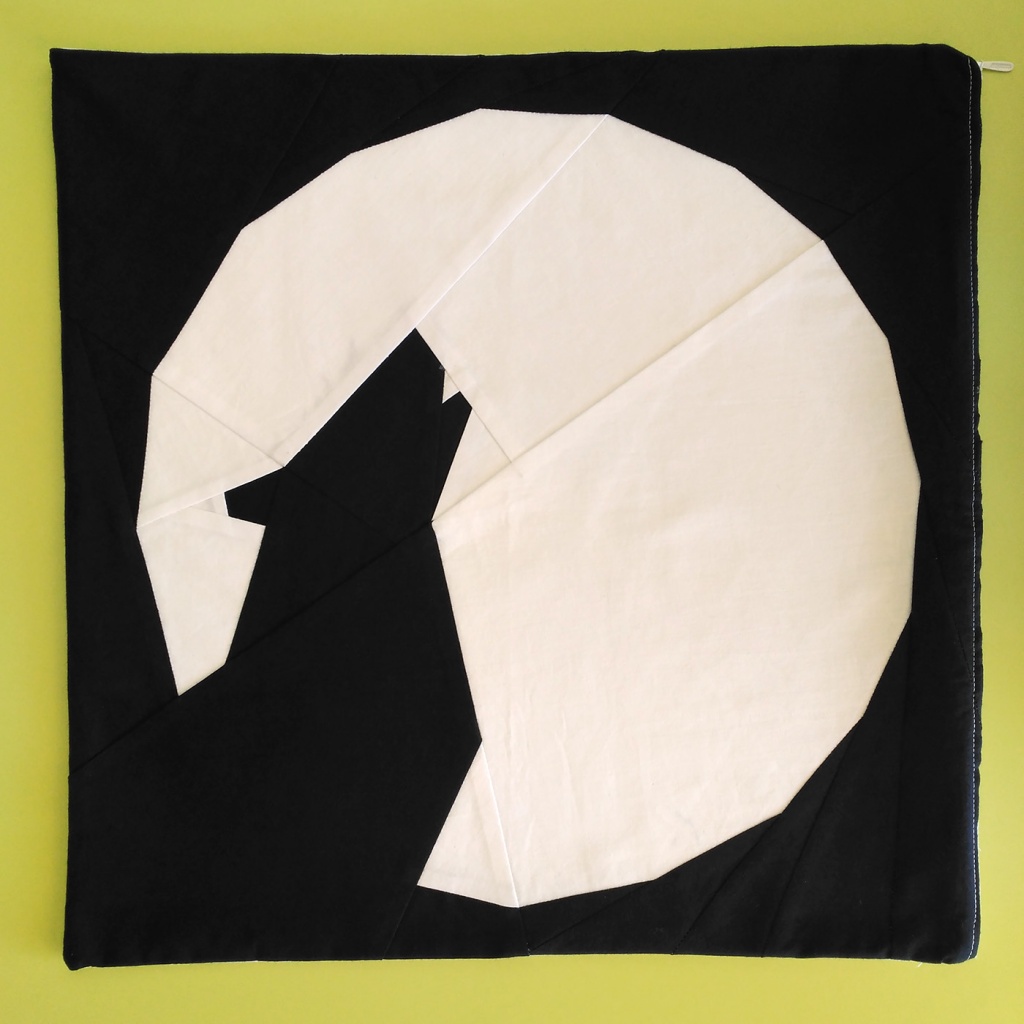 It is thouht for beginners, and the preparation is relatively fast. In the pattern you will find:
Fabric requirements.

Assembly instructions (Please note that this pattern does NOT include instructions on how to

foundation piece, paper piecing tutorial available at https://www.amararcreacions.com/en/

tutorial-paper-piecing/).

Pattern scaling.

Pattern pieces, with 1/4" seam allowance (Pages 4 to 13).

Cutting templates, with 1/2" seam allowance, if you want to cut every fabric with the same

shape of the pattern. (Pages 14 to 26). IMPORTANT: The cutting templates are mirrored like the pattern pieces so if you use them you must cut the fabric by the reverse side.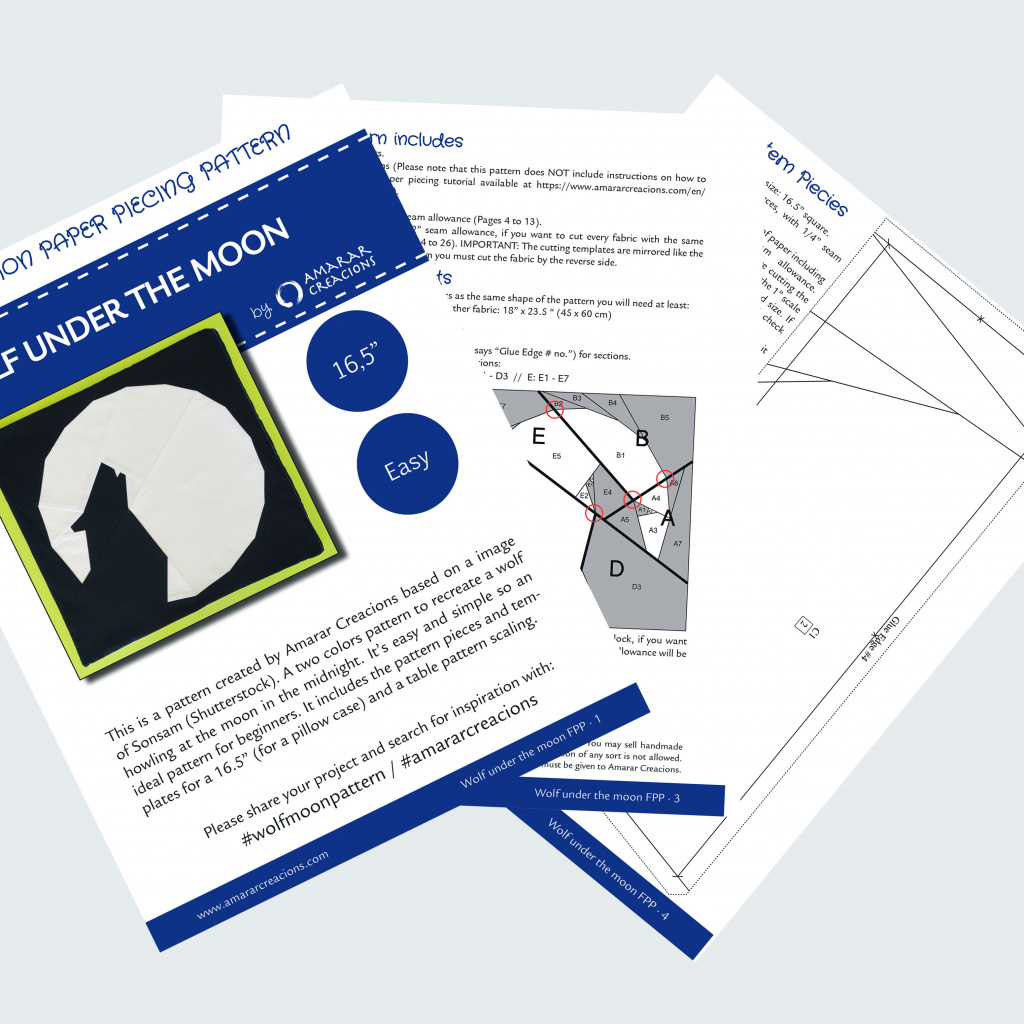 From July 23 to 27, you will find a Giveaway on my Instagram profile (@amarar_creacions) and you could get a free copy of this pattern. I encourage you to enter and participate in it!!!
Then, you can find the pattern in my online SHOP located on this same website. Once purchased, you can download it directly to your computer in the three languages ​​in which I have edited it: Catalan, Spanish and English.
Any doubt that arises, you can check me whenever you want.
And if you have never worked with this technique, I also offer you a tutorial to start with paper piecing. With many photographs and explanations so the process is very clear and you fall in love with this way of sewing as I did.
I hope It don't be the last pattern I present you and I encourage you to try it, surely you will like it very well!
!!! Puedes ver el resto de patrones que ya tenéis a vuestra disposición AQUí. Cada día trabajando para ofrecerte unos patrones originales y divertidos. Y si no quieres perderte ninguna novedad puedes apuntarte a las Novedades de AMARAR CREACIONS y a la vez recibir un 10% de descuento en tu primera compra.
!! You can see the rest of the patterns that you already have at your disposal HERE. Every day working to offer you original and fun patterns. And if you do not want to miss any news you can sign up for the AMARAR CREACIONES Newsletter and at the same time receive a 10% discount on your first purchase.