Hello! I am Catalina, an enthusiast of the crafts who has found in the fabrics and threads the best way to express her creativity.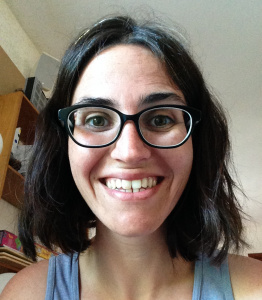 From very small I grew up between the sewing machine, needles, fabrics, threads, metric tapes, … of my godmother, professional dressmaker all her life. So maybe something thrown into the blood, even though I focused on another area. I like, above all, to make quilts and quilting, but I have a very restless mind so I also dedicate myself to experimenting with these materials and creating very different things: belts, bags, pillows, curtains, etc. The clothing stitch, just like my godmother dedicated, is something I have not gotten into yet, while I have some hands that can help me in these matters if I need it at some point, I think I'll leave it for later.
"Officially" I am a civil servant from the General Administration of the CAIB. I studied Economics and passed an opposition to enter to the adminsitración. I also do music studies and give classes for some time. Even so, the anxieties of creating have accompanied me throughout my life, and it was after having my two children, that I bought a sewing machine, to go into the world of sewing and afterwards, being a few years of leave I have decided to make a radical change in my life and create Amarar Creations.
Currently, I am an autonomous entrepreneur who tries to make of her passion her work. Amarar Creations is my small business with which I can put my creations at your fingertips: blankets, complements, home decorations … everything created at home  with all the patience that characterizes me to achieve a great product quality.
I hope you like what I do and invite you to join me by subscribing to the news of the web page, so you will always be informed of how my adventure is going!