Hi again!
Within two weeks Halloween is celebrated, exactly on October 31st. There are many of you who will decorate your home for this holiday and that's why I thought that my WOLF UNDER THE MOON founding paper piecing pattern, is ideal for making some creations for those dates.
So, I offer you the pattern of the Wolf inder the Moonat at a discounted price to take advantage of the occasion if you like this pattern.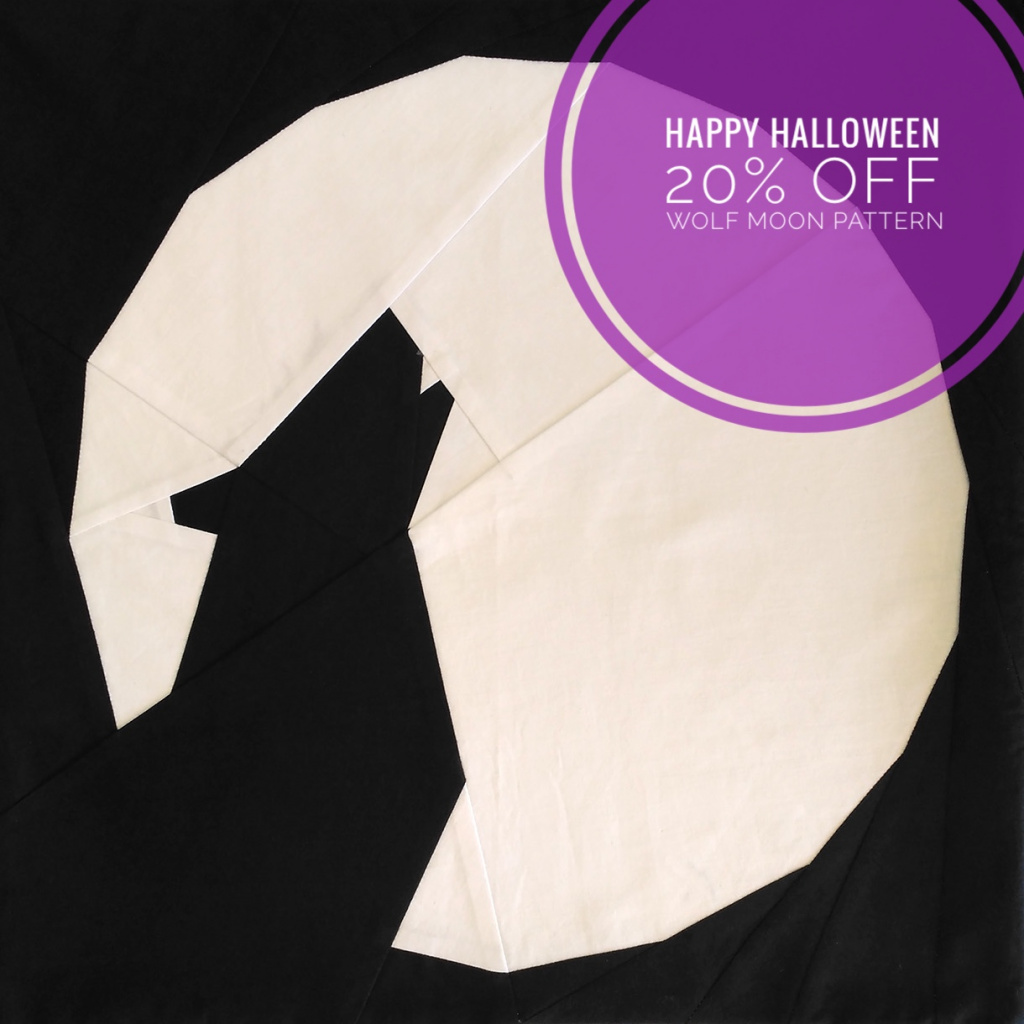 I remind you that it is a pattern designed to make a 40 cm cushion, although it can be scaled to do anything, very easy and fast. In addition, you have a free tutorial available to learn the technique of foundation paper piecing with this pattern, in the Tutorials section. You can access it by clicking here.
And do you know that this was the first foundation paper piecing pattern I developed? Yes, it was like a test to see how it was and I was so in love with this job that I wanted to continue creating patterns. So it's a pattern that I have a special appreciation for, since it was the starting point of a path that I plan to continue exploring.
I want to take this opportunity to remind you that yesterday I released my latest pattern of the Origami Animal Collection, which represents a whale. This animal, which was chosen by the members of my Facebook group dedicated to the Foundation Paper Piecing, did not convince me very much at first to create a pattern with this technique but I think that the result is fantastic and I can imagine it in creations designed for children, such as pillows, wall quilt, blankets, etc.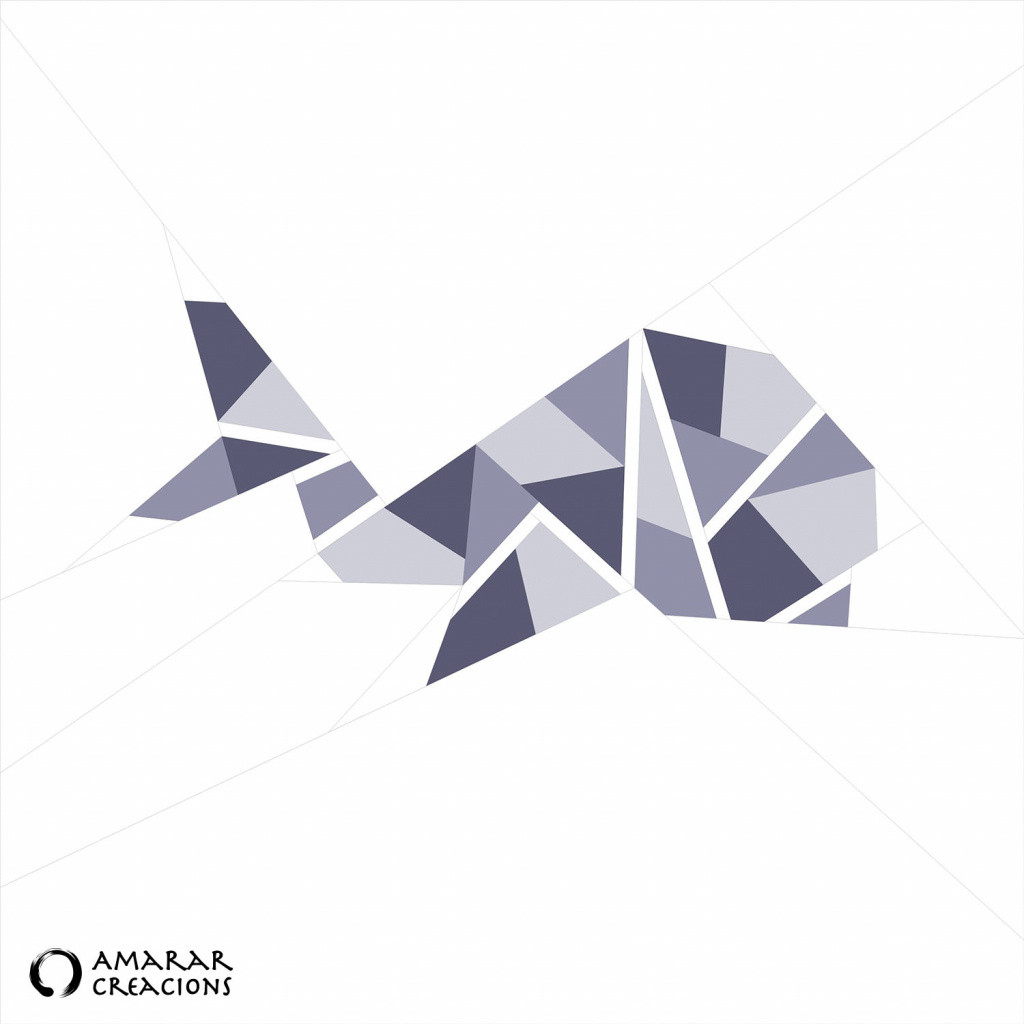 These are the Whales that have my two great testers, Fatima and Joanne. I love them, don't you?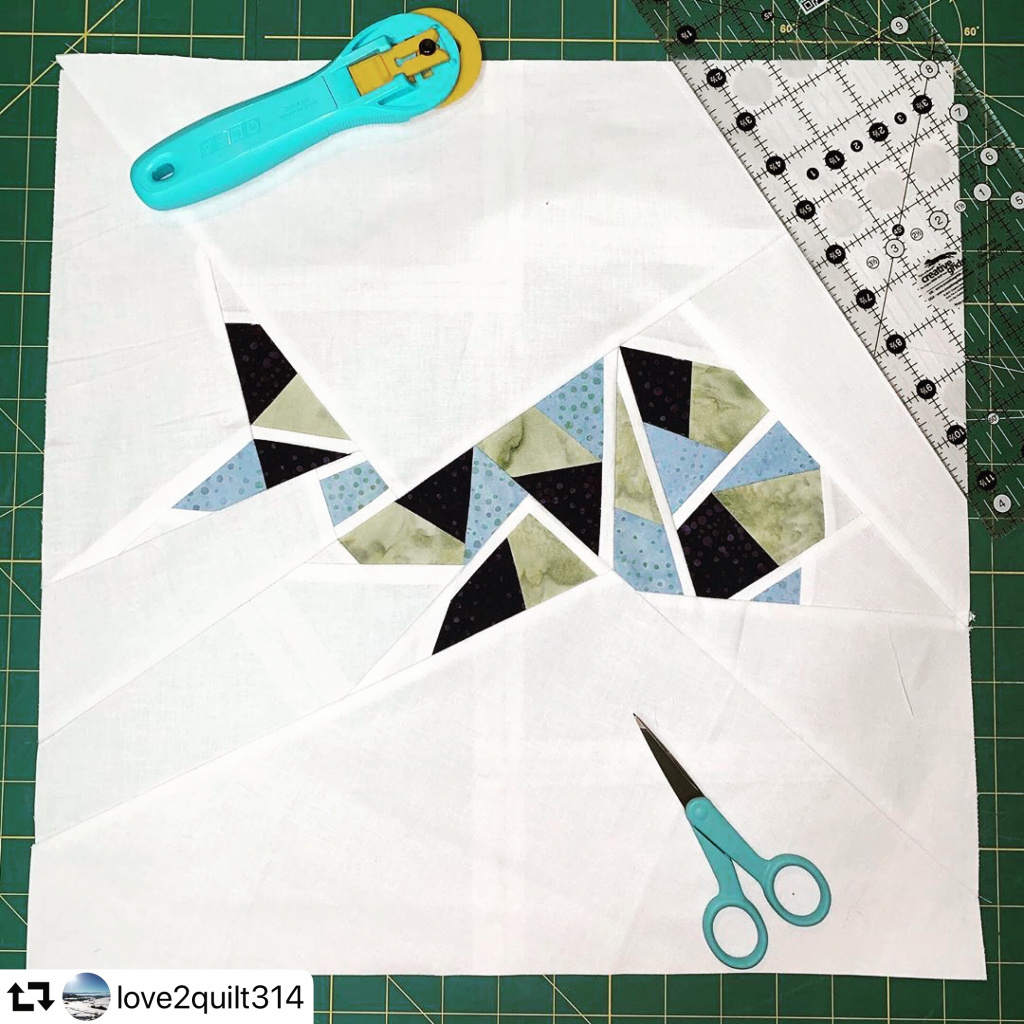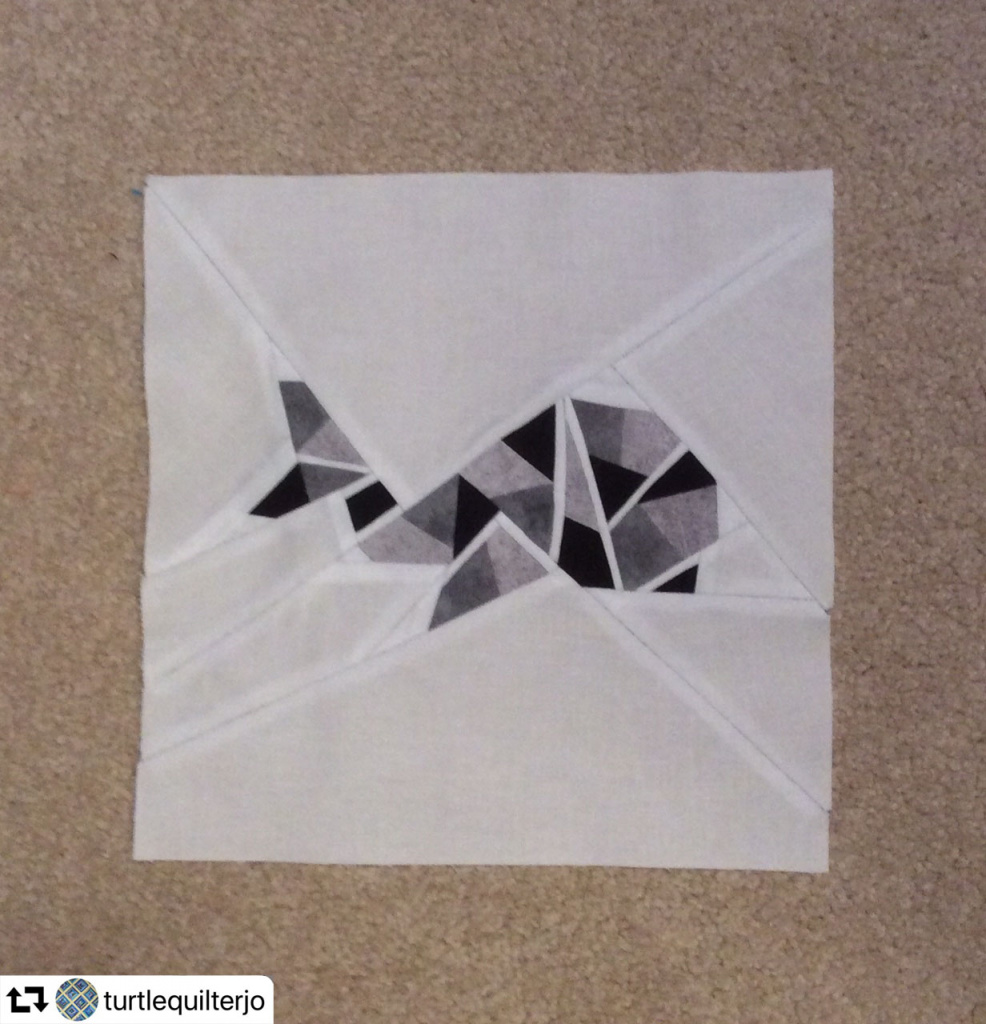 And now it's time to think about the next animal, this time it will be based on my own drawing and a very versatile pattern.
So if you do not want to miss any news about what I'm doing, you can also follow me on Instagram (@amarar_creacions) and on Facebook, and you will be more than welcome to my Facebook group, where you can also see my patterns created by the companions!
See you soon!
New patterns