Hello again!
3rd Origami Animals Challenge Pattern is ready and available in the Amarar Creacions' Shop.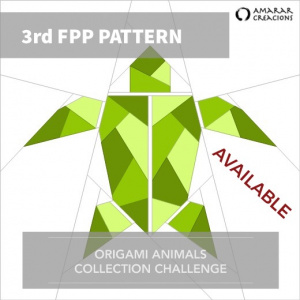 As I told you, this time it was the turn of the Turtle, since it was a long time ago that it was a special request from one of my testers and I really liked the idea of the turtle to show the marine variety that we have in our Mediterranean sea.
As in the other two animals, I took as a basis to make this turtle one of the drawings made by Agne Alesiute, LT and available for free at www.thenounproject.com. But as, although in the development of patterns of Foundation Paper Piecing you can do wonders, certain parameters must be followed and do it as simple as possible, so it is necessary to adapt the drawing in order to develop the pattern. Look, here I leave you the original drawing and the pattern, and so you can see a little more how I elaborate this work.
Do you like the result? I love it! And although it has been one of the animals in which drawing the pattern has been more complicated, the end result is a relatively simple pattern for a person who has knowledge of the technique. Do you cheer up?
Ahh, and I have to tell you that this pattern has a hidden image! With 2 pieces of turtle shell fabric you can highlight a specific figure, do you see it? (Hint: it's set with a lot of love).
….
do you see it? or not?
….
Well, I leave a colored drawing where you can see the figure ….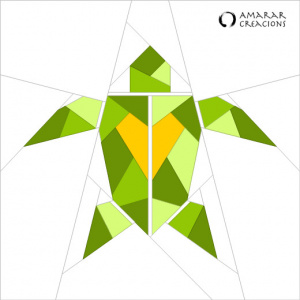 A heart! In all the pattern you have a coloring sheet to color the figure and think the colors and fabrics that you want to use to make ther pattern yours ans original.
As in the other patterns of the Origami Animal Challenge, you have this pattern available in Multicolored or Plain version, in the sizes of 9″ or 16.5″ and in three different languages, Catalan, Spanish and English. And if you feel like joining the Challenge you will be more than welcome! You just have to enter to my Facebook group!
And now it's time to think about which will be the next animal,also the last of the marine animals series. Which one do you fancy most? suggestions are welcome!
And to finish here you have the photos of the work of the pattern testers, Joanne and Fatima, who as always do an excellent job! And a view of the first and last pages of some the pattern (there are 12 versions) so that you get the idea that you will find inside!
I hope you like it. And see you soon!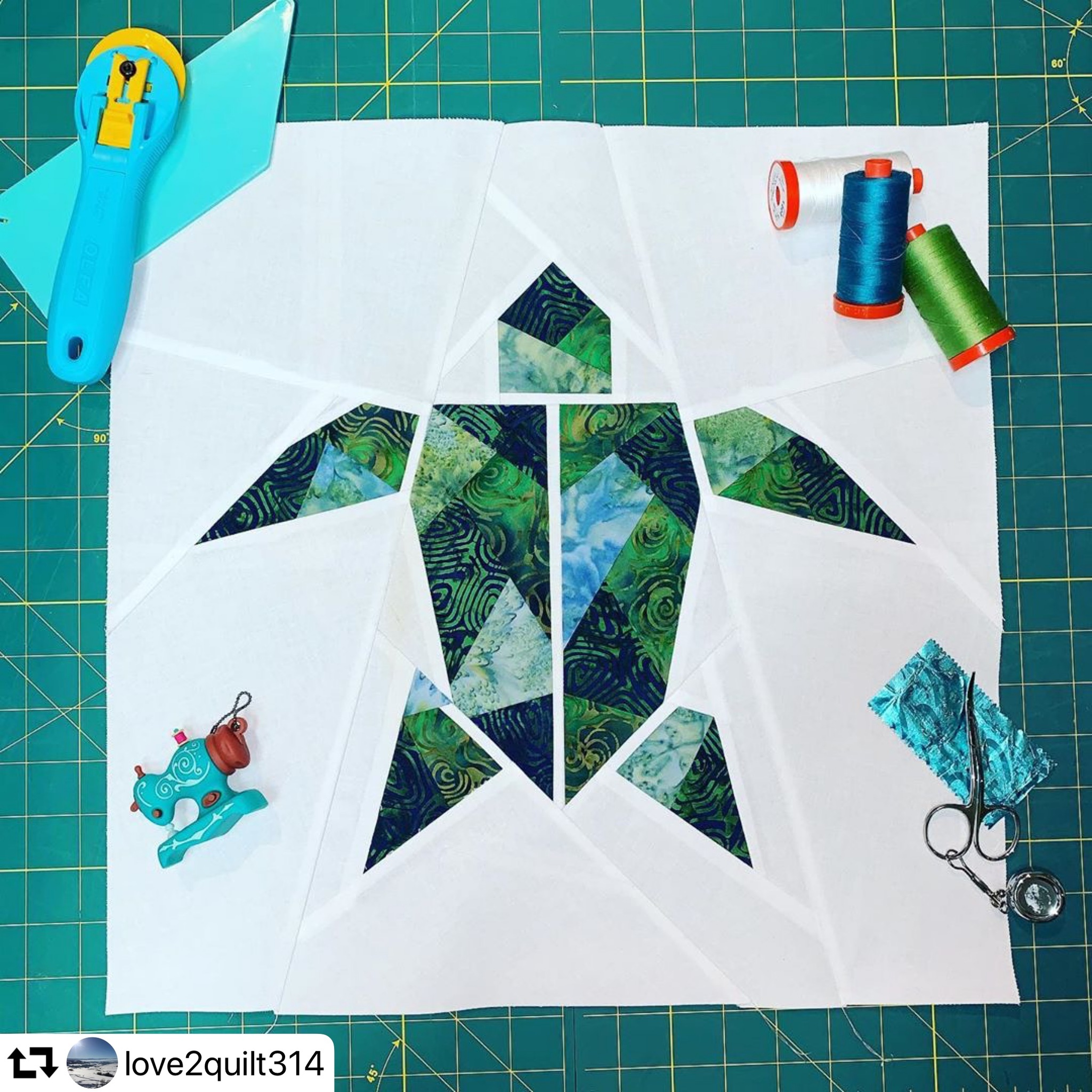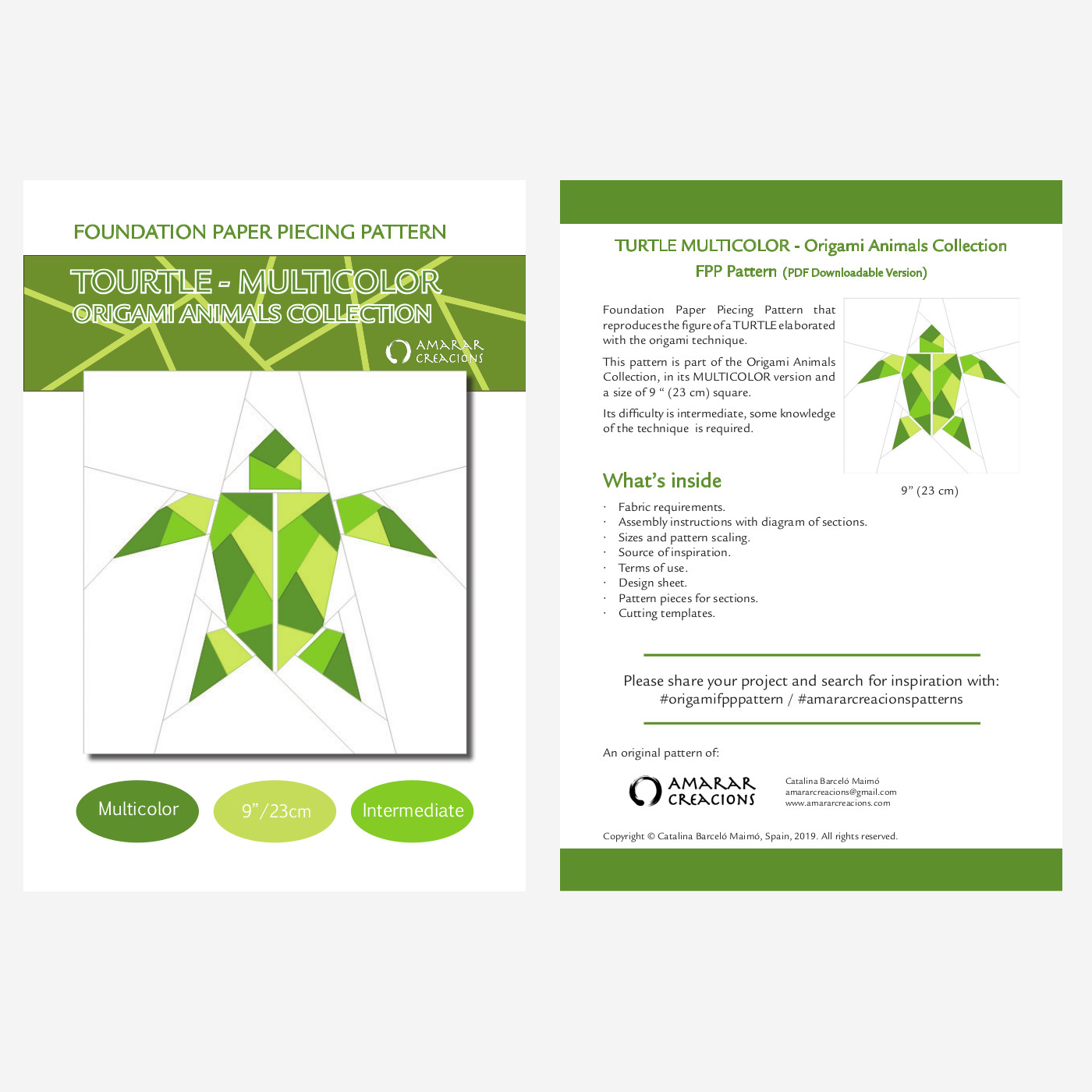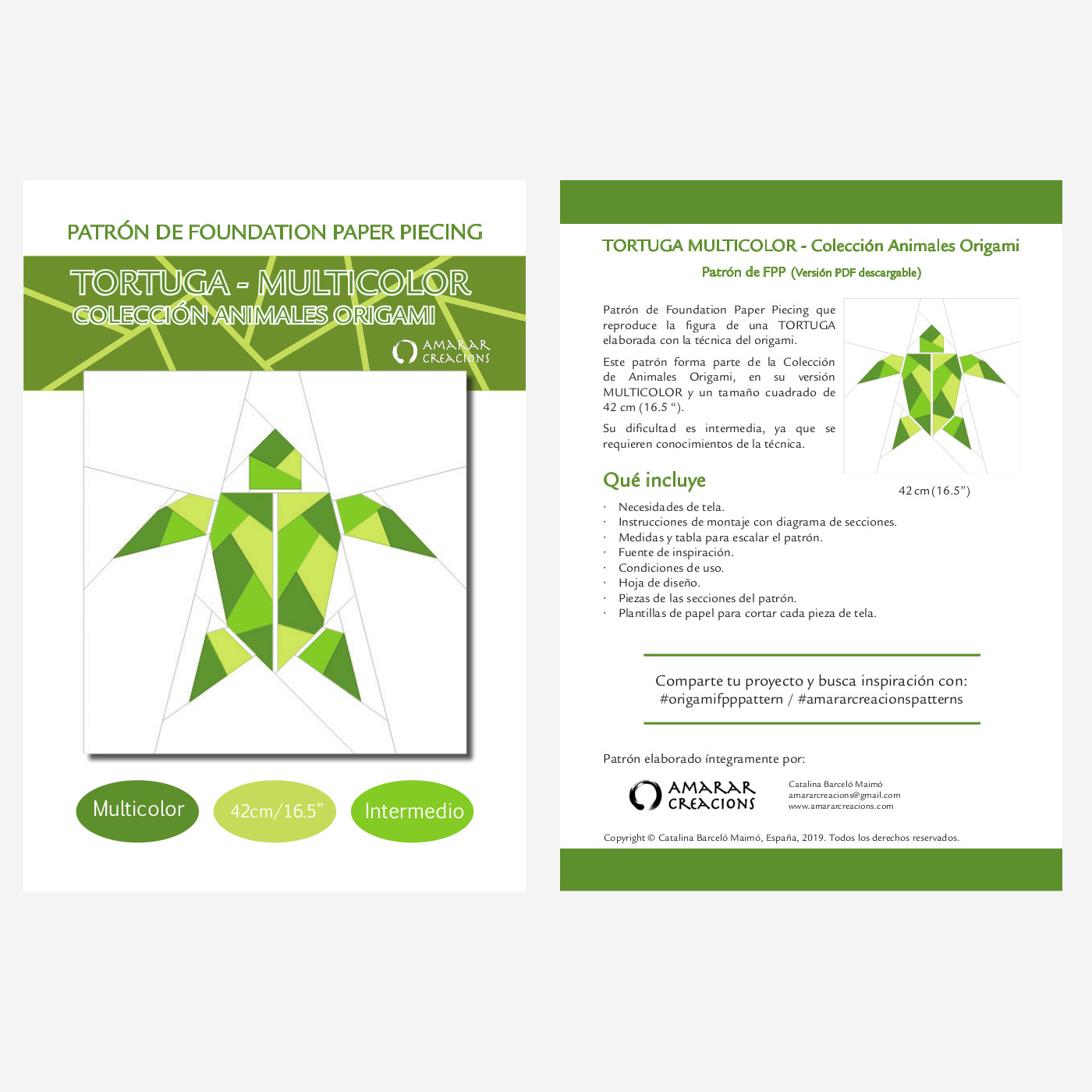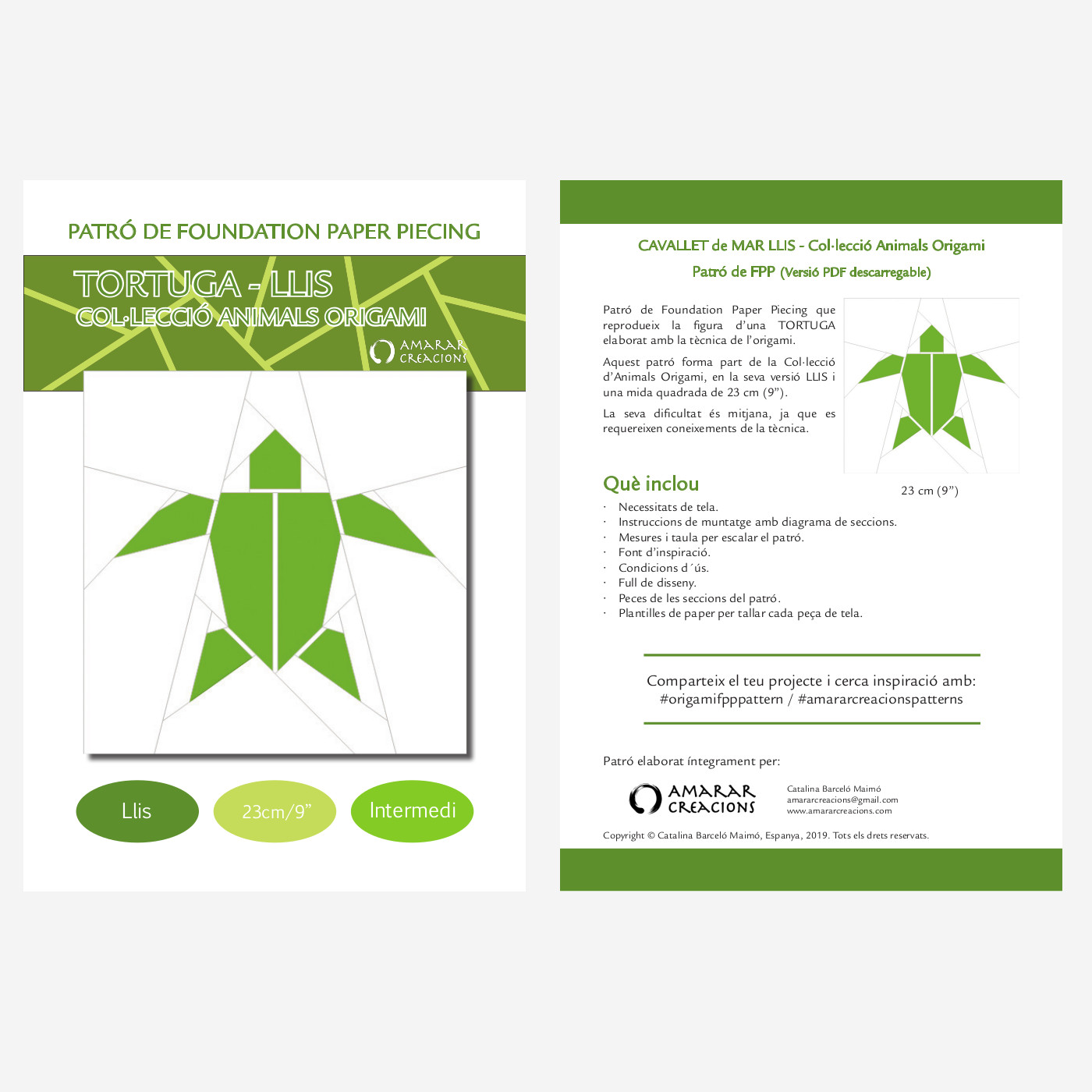 Some of my patterns