THIS PATTERN DOES NOT INCLUDE THE TEMPLATES TO MAKE THE ORIGAMI FISH. IT IS A PATTERN THAT COMPLEMENTS THE ORIGAMI ANIMALS COLLECTION INCLUDED IN ALL ORIGAMI ANIMAL PATTERNS PURCHASES. ORIGAMI ANIMAL PATTERNS HAVE TO BE BOUGHT SEPARATEDLY.
One of the parts of my work is to design quilting patterns, mainly using the Foundation Paper Piecing technique.
During 2019, I developed the Origami Animals Challenge, which consisted of consecutively release a pattern of an Origami Animal every month. A few quilting enthusiasts joined me and they also sewing these animals at the same time that I was doing them. It was fun.
The result of this challenge was 6 sea animal patterns, the Marine Series of the Origami Animal Collection, which is set up by the Fish, the Seahorse, the Turtle, the Crab, the Whale and the Starfish. All these Patterns can be purchased individually or jointly (with a 35% discount) at the Amarar Creacions Shop.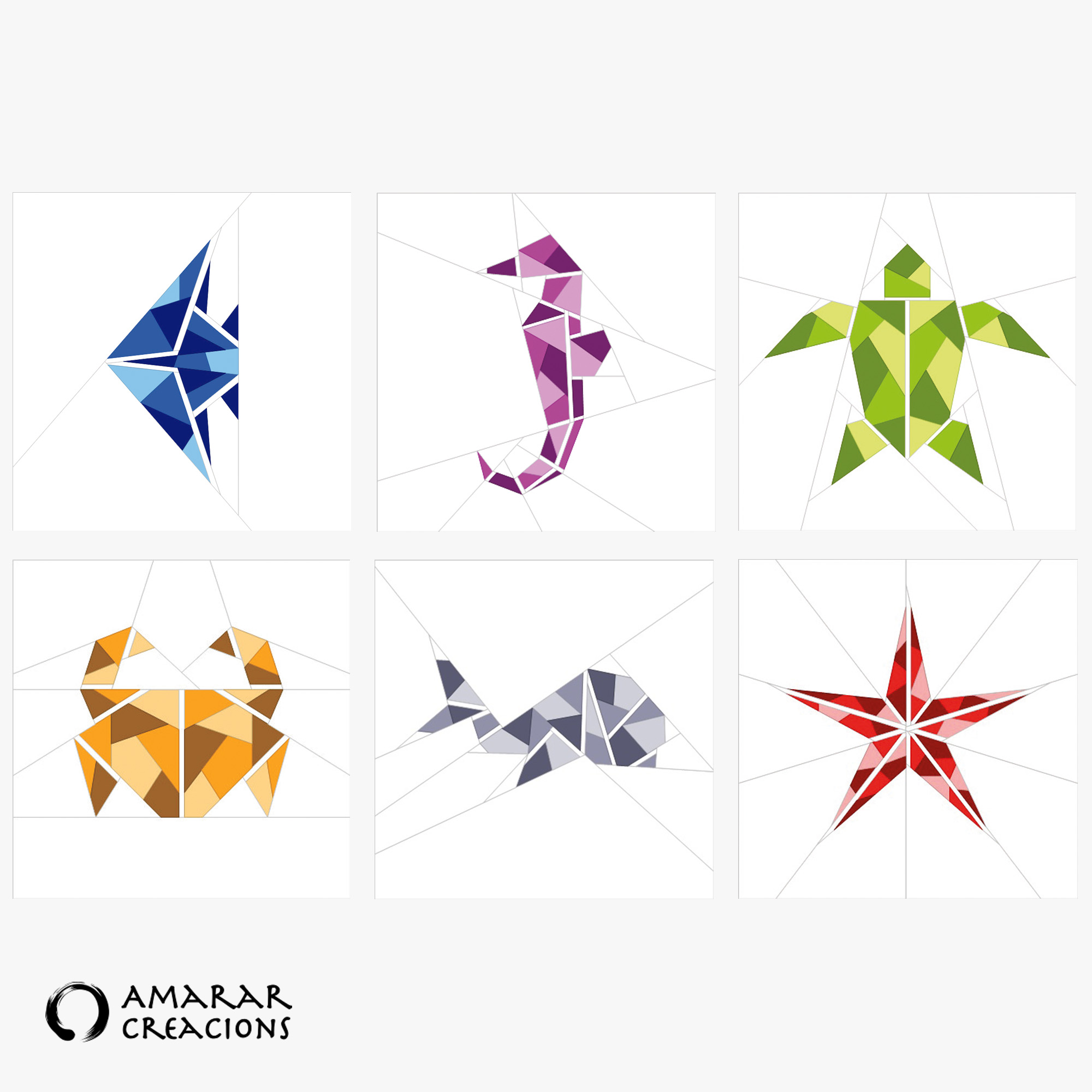 Many people who see the patterns are amazed but they ask me what kind of work they can do with these blocks. With these blocks, which can be made in any size (since all the patterns have a formula to scale the templates), you can make hanging quilts for a children's room, a backpack with rope closure (here tutorial), a quilt with one of the animals in the center, and all you can imagine .
But I wanted to contribute a little more by giving you ideas of what you can create with the origami animals with a pattern to make a quilt, combining the same animal or a variety of them and that will be the delight of any child you have nearby, or even of to decorate your house!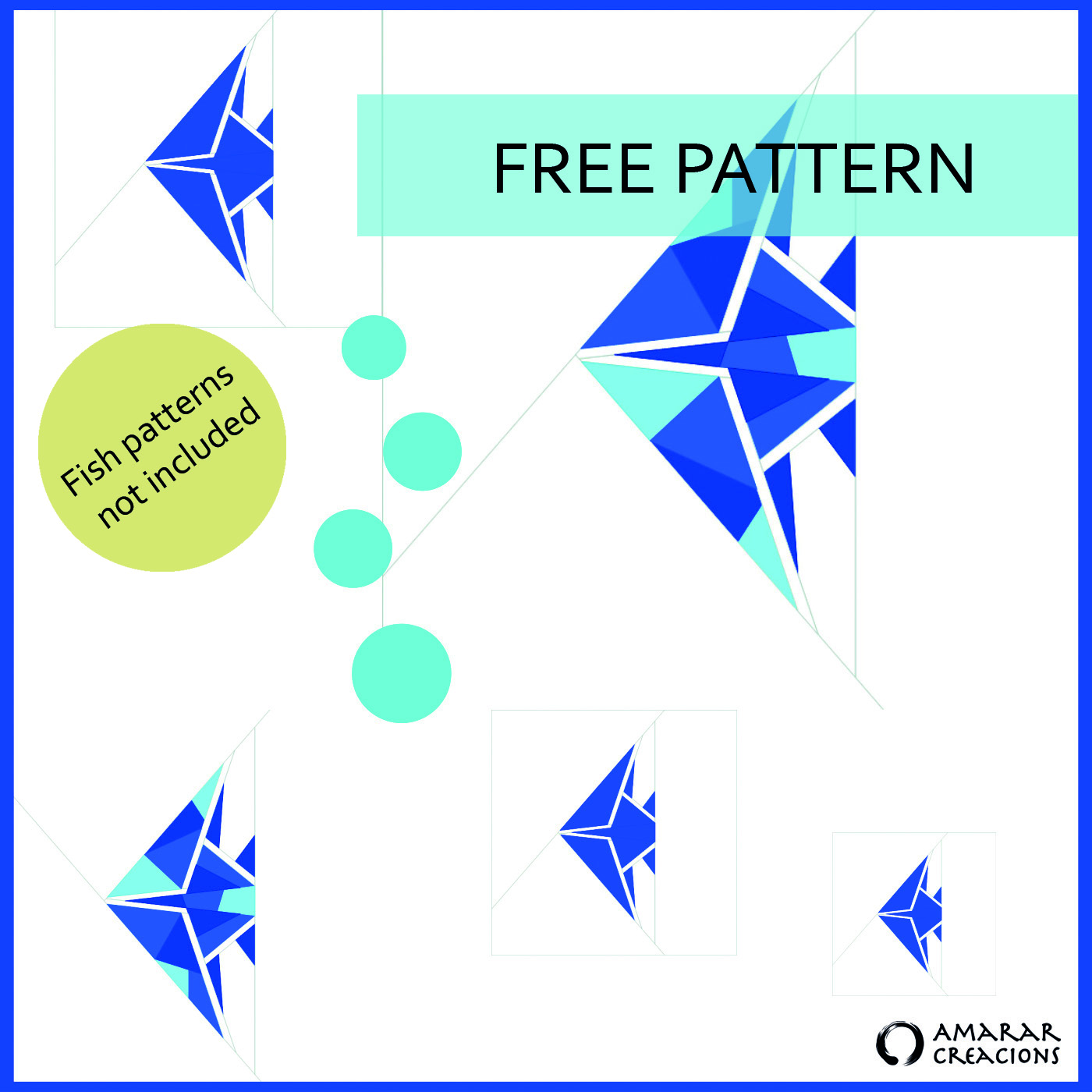 It is a pattern with which, using one or more origami animals, you can make a 40″ square quilt. With this pattern you will use 3 different techniques: the Foundation Paper Piecing, the traditional piecing and the appliqué. Everything is very well explained and detailed, and includes a design sheet to customize this pattern and a grill for you to make your own design, if you want to. Also, if you have any questions you can always contact me, I will be happy to help you. All you need is the pattern of one or several Origami Animals and start sewing. I couldn't make it easier for you!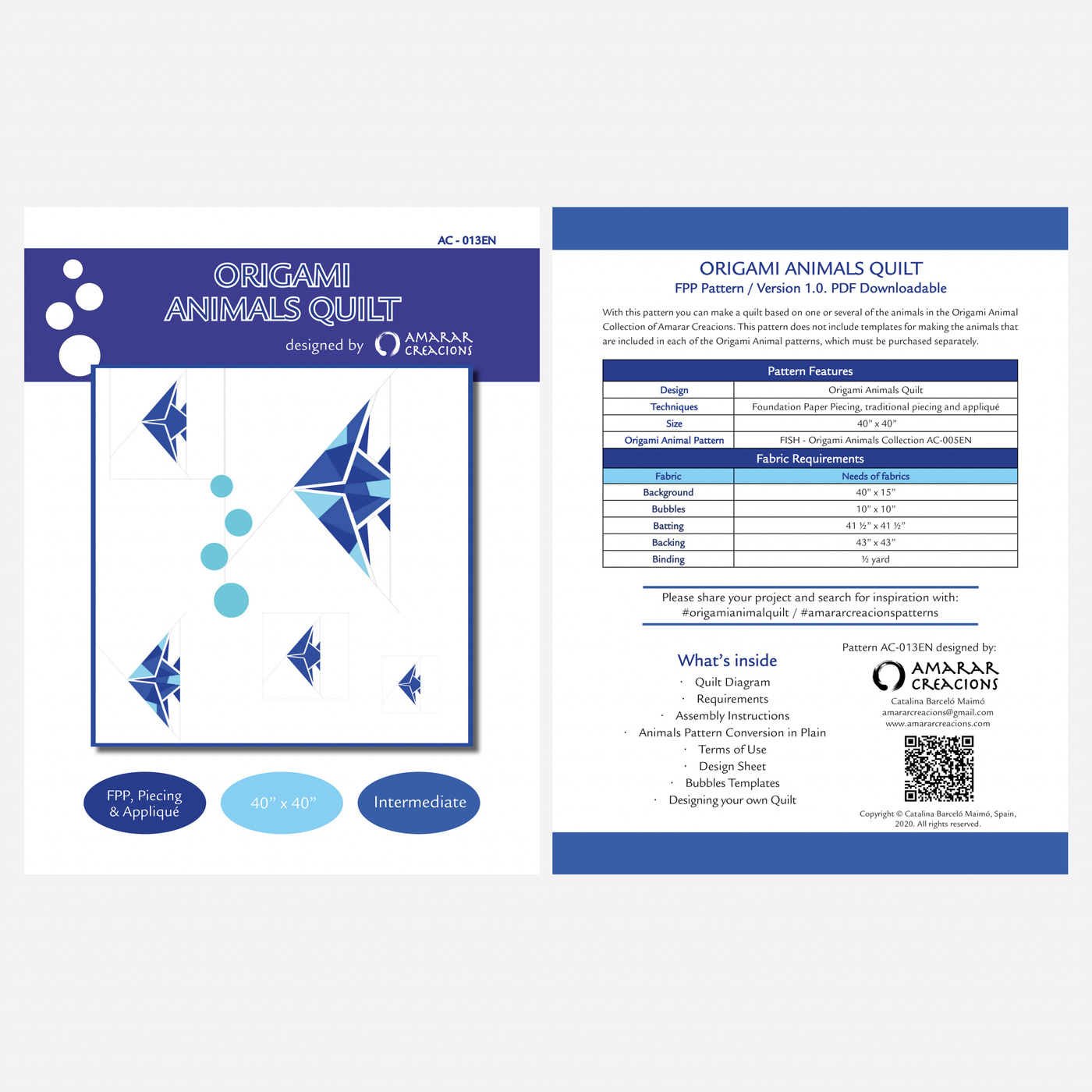 And here is a sample of what you can do with this pattern.
Other patterns