THIS PATTERN DOES NOT INCLUDE THE TEMPLATES TO MAKE THE ORIGAMI UNCORNS. IT IS A PATTERN THAT COMPLEMENTS THE ORIGAMI ANIMALS COLLECTION INCLUDED IN ALL ORIGAMI ANIMAL PATTERNS MYTHOLOGICAL SERIES PURCHASES. ORIGAMI ANIMAL PATTERNS HAVE TO BE BOUGHT SEPARATEDLY.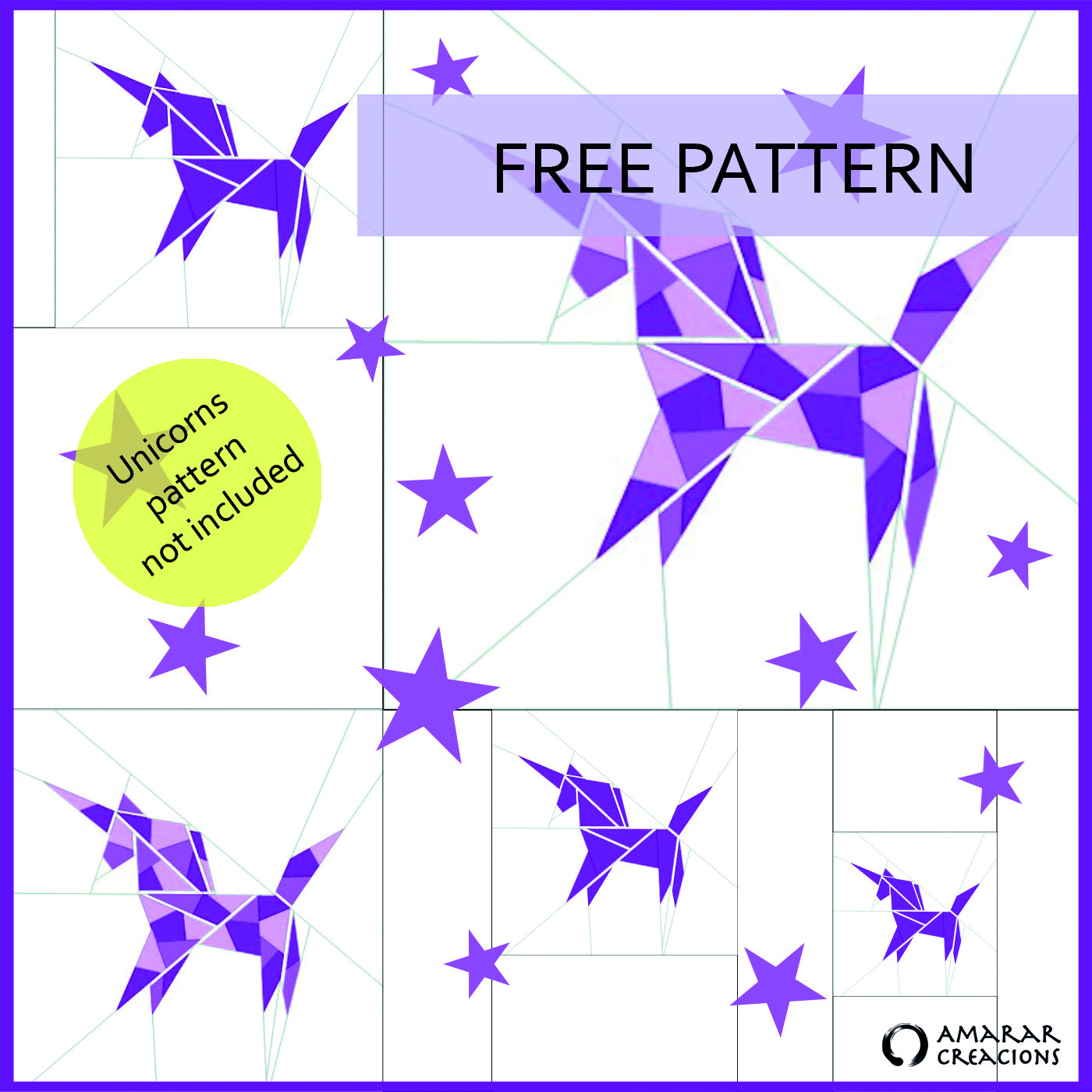 By continuing with the origami animal line you know that I have started a new series, the mythological series. This series will be made up of mythological animals that hold us all and especially children!
The first to leave was the Unicorn and if you do not want to miss knowing which ones will the next ones and find out the moment I release them, I invite you to be part of my community by subscribing to the news on my website. You will receive a coupon with a 10% discount on the first purchase you make on my website and succulent discounts on the release of each new pattern.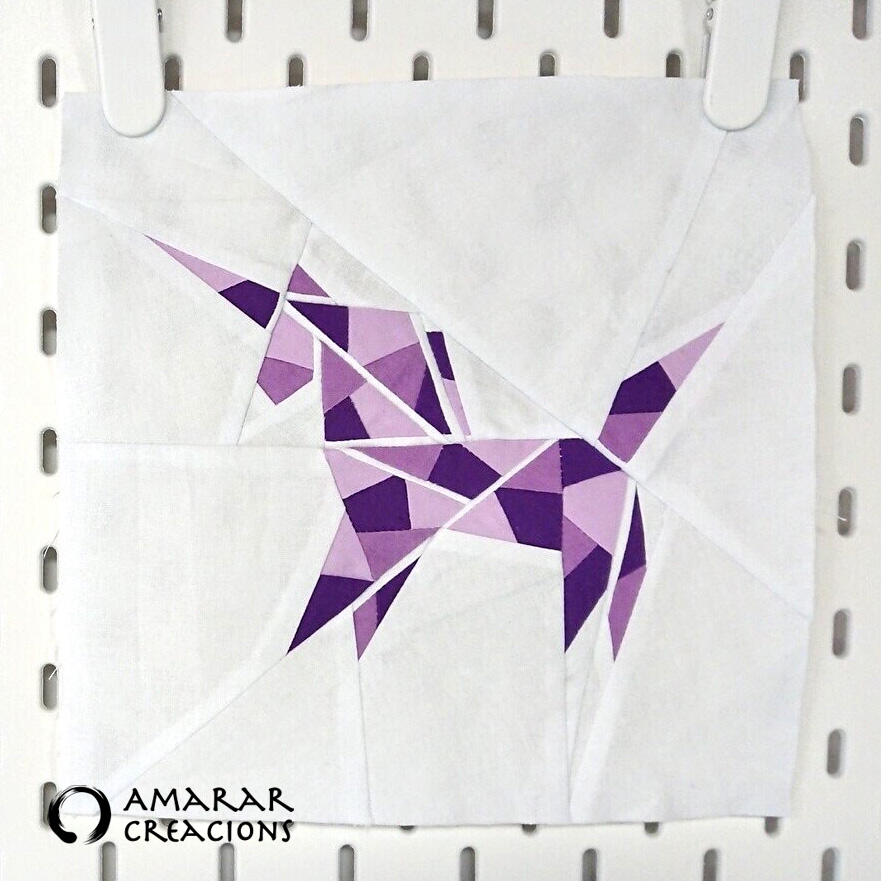 Just like I did with the Origami Animals Marine Series, and to give you more options on what to do with origami animals, I created for this serie a new free pattern for a quilt with the origami animal blocks. This pattern is the same as for the marine series, but instead of having bubbles that inspire the sea, it has many stars, which invite us to dream.
This pattern is completely free and will be delivered with all the purchases of the origami animals of the Mythological Series, you can also download it directly from the link below and you will see how easy it is to make this quilt with the blocks of the animals.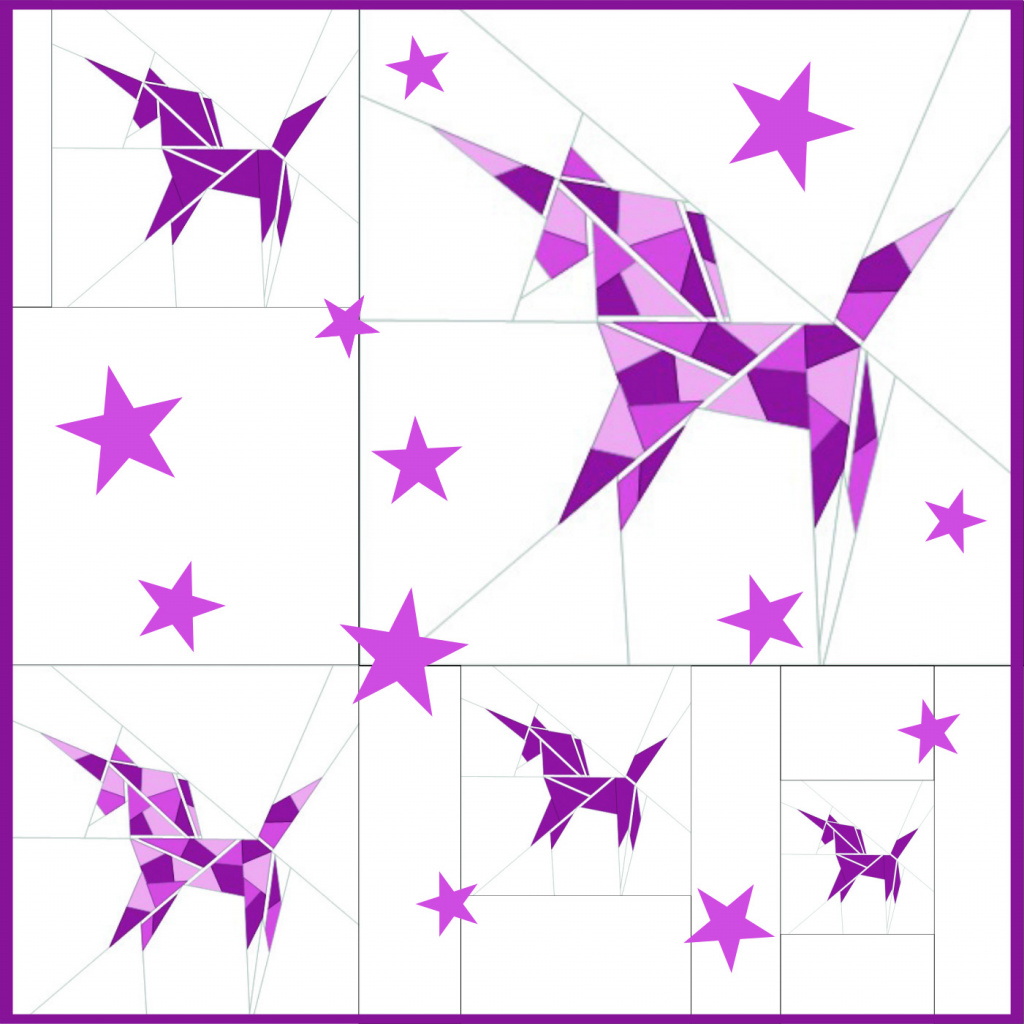 It is a pattern with which, using one or more origami animals, you can make a 40″ square quilt. With this pattern you will use 3 different techniques: the Foundation Paper Piecing, the traditional piecing and the appliqué. It includes the stars templates with a seam allowance adapted to make applications easier. Everything is very well explained and detailed with graphics, and includes a design sheet to customize this pattern and a grill for you to make your own design, if you want to. Also, if you have any questions you can always contact me, I will be happy to help you. All you need is the pattern of one or several Origami Animals and start sewing. I couldn't make it easier for you!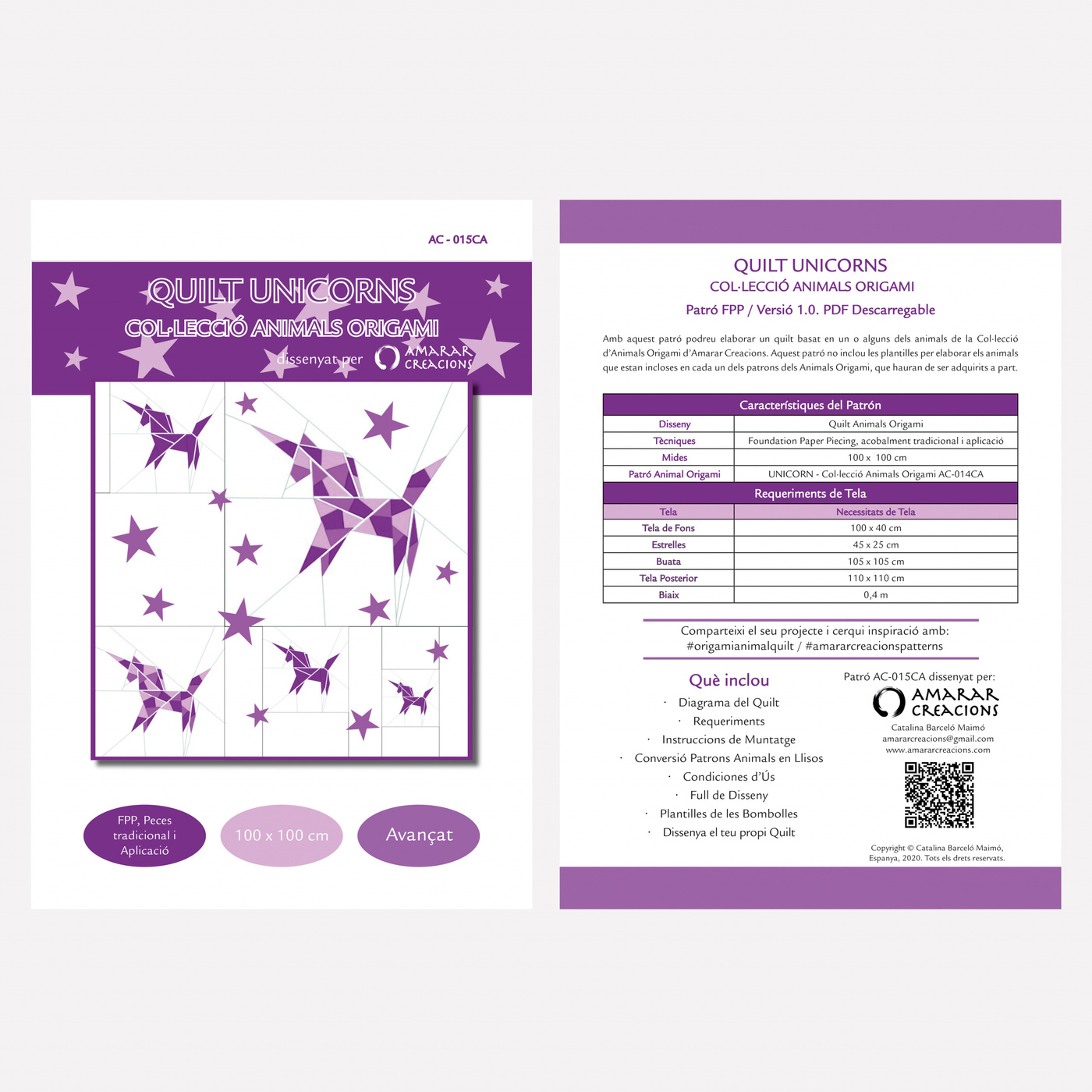 And I remind you that the free pattern for making a quilt with Origami Animals with the Marine Series animals is also available for free  and it's included with all the Origami Aniamls patterns of the Marine. With the same design as the unicorns but with bubbles that remind us of the sea.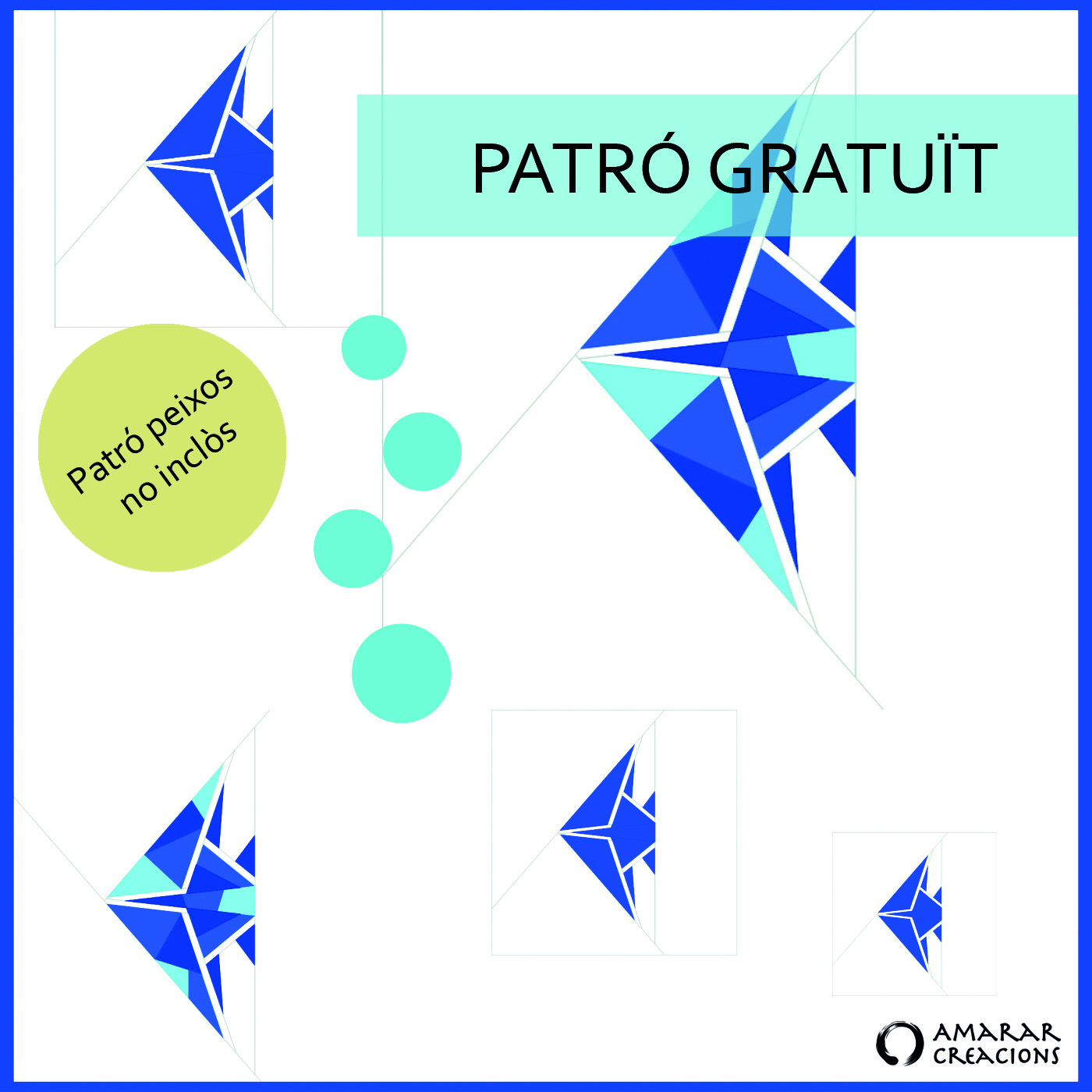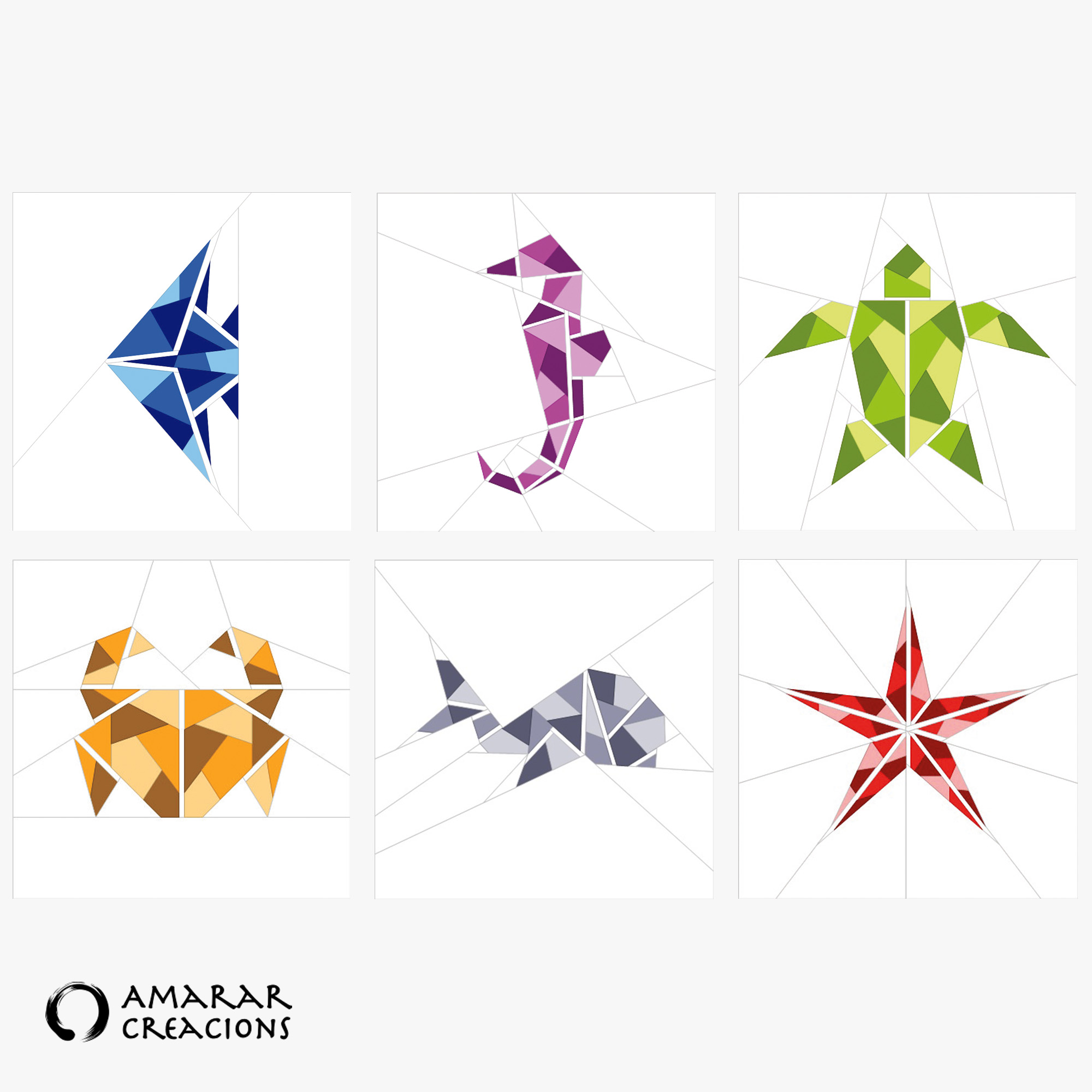 I hope soon to be able to launch the new Mythological Series animal and continue to enrich the world of quilting with unique patterns that you enjoy!
Other Patterns