Hello again!
Today I want to show you my latest Foudation Paper Piecing pattern that has recently been realsed, the Modern International Alphabet. As I had already commented on previous posts I have worked on this pattern after a small incident I had with the original pattern. With this new one I wanted to create a more modern pattern with a more casual air and more versatile, since it allows you to make the letters in different colors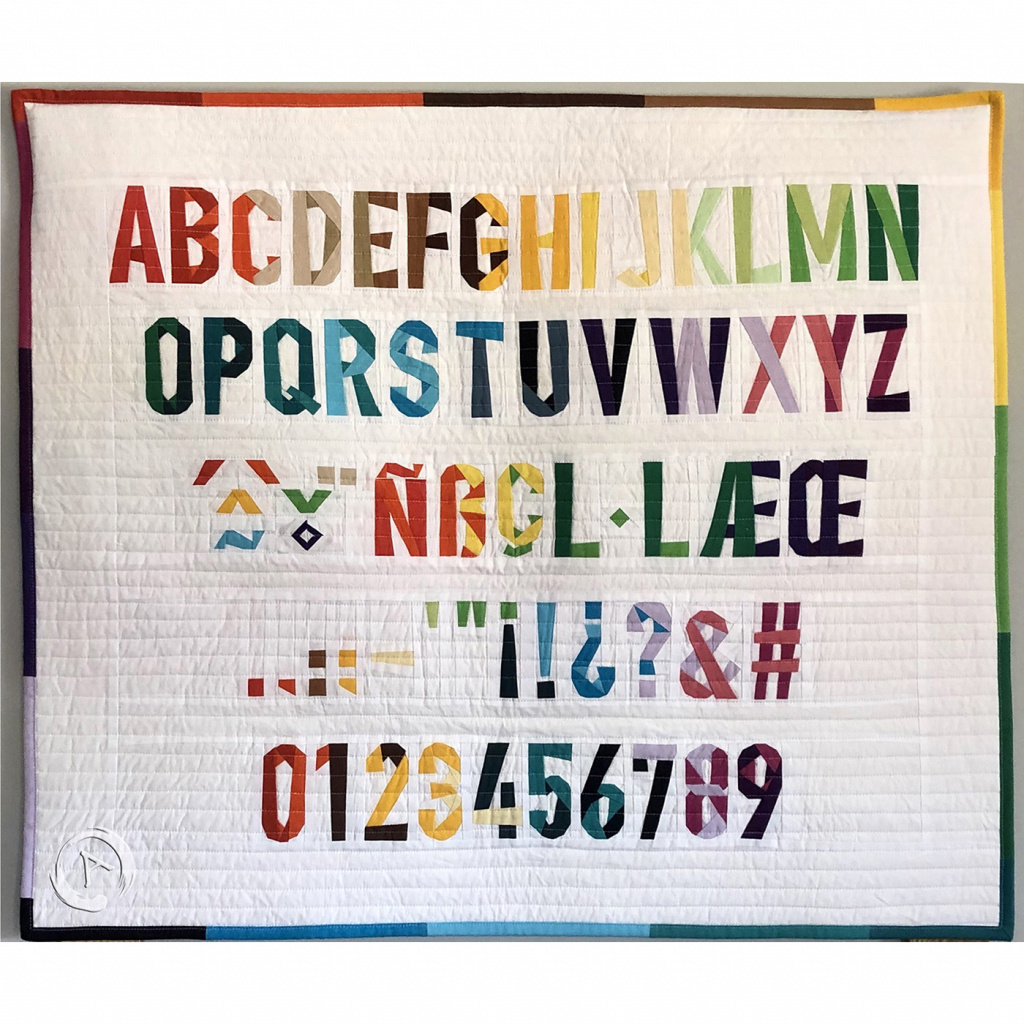 Paper Piecing is a technique that is not widespread in Mallorca, Spain (in this post you can read exactly in what it consists), so I wanted to create a pattern that includes letters, accents and signs that allow this pattern to be used in most Latin languages. This ncludes: 32 letters, 7 accents, 13 signs and 10 numbers. The languages ​​with which you can use it are: English, Spanish, Catalan, Galician and Basque, German, French, Portuguese, and so many other languages ​​that use the Latin alphabet. I would be very excited to see how this pattern begins to be used throughout Europe.
On the other hand, it is a pattern that I have edited in the three languages ​​I know, Catalan, Spanish and English. To make it more accessible to more people and to publicize the technique on my land. This is where I would like to thank Joanne, from Canada, a great quilter and better peson I have met through Instragram, his help with the texts and the support that he has given me at any moment to continue on.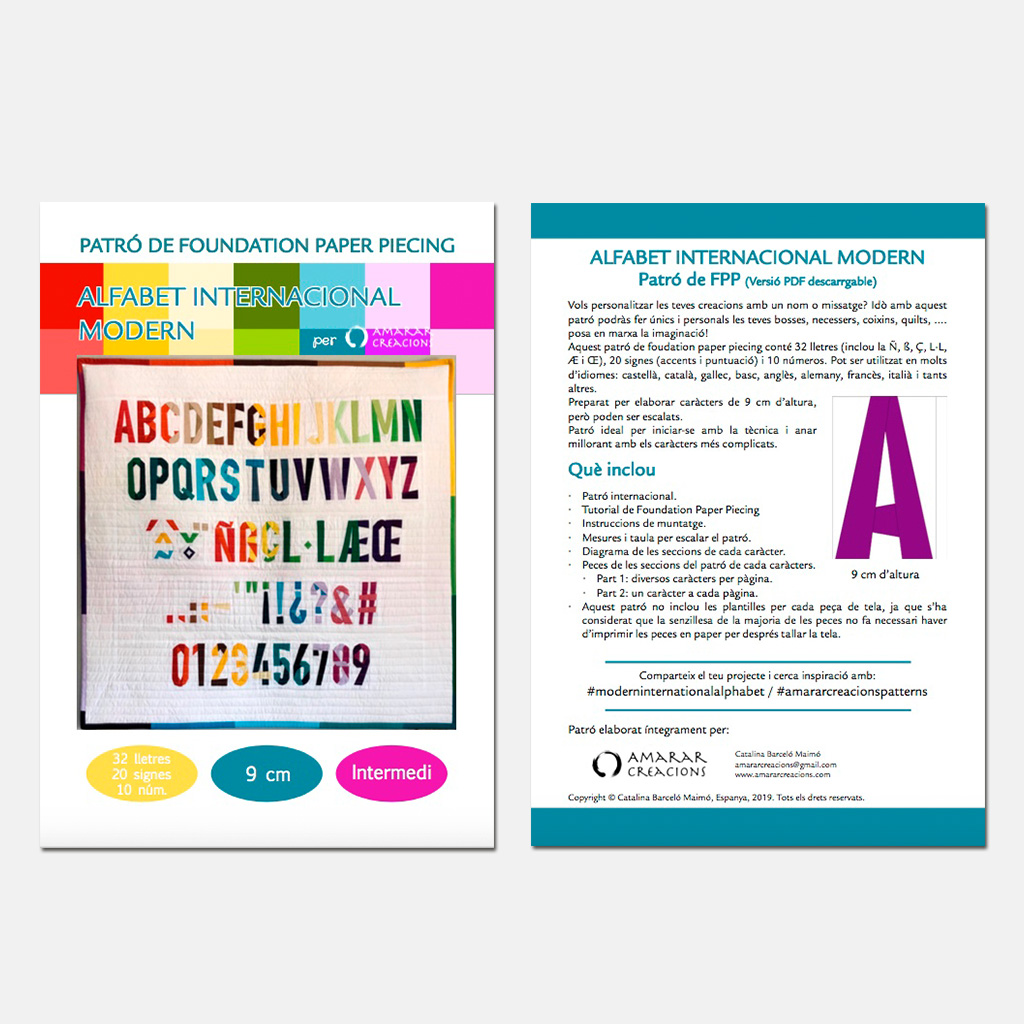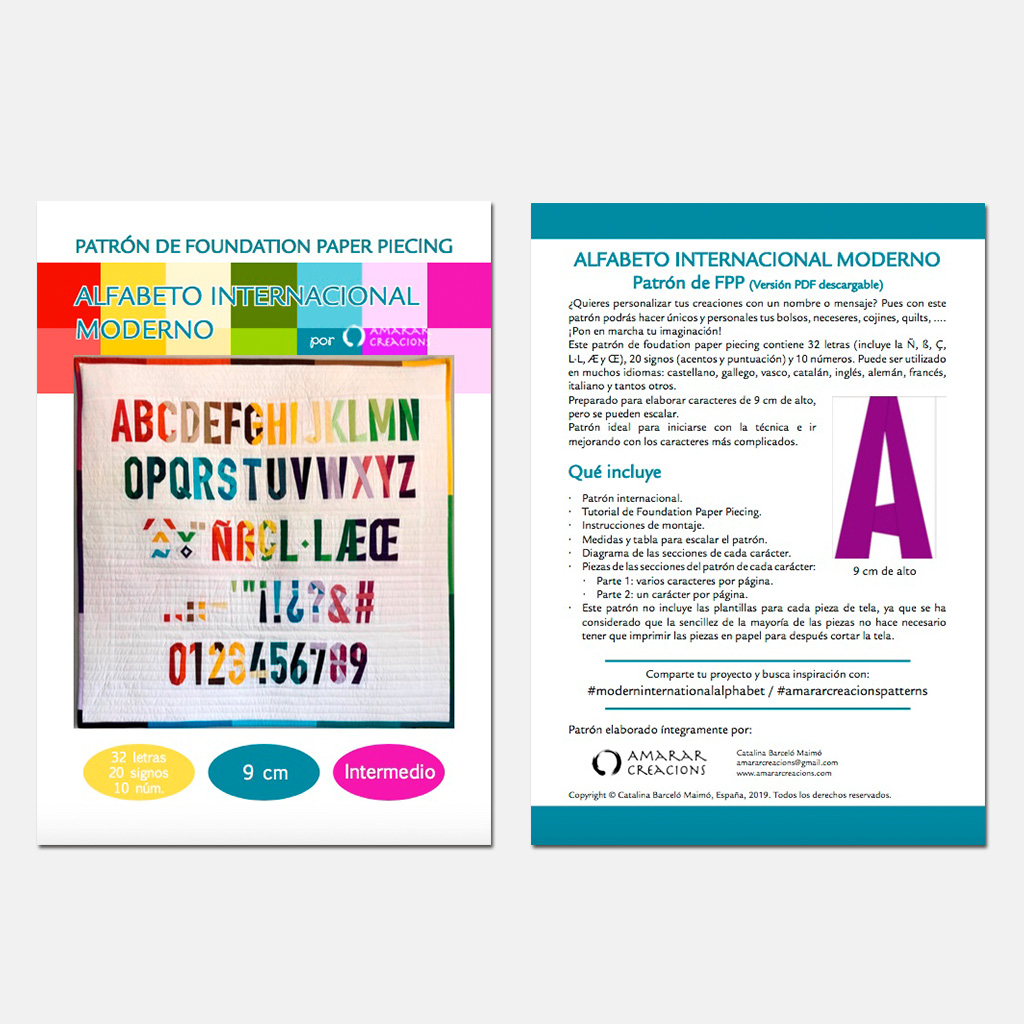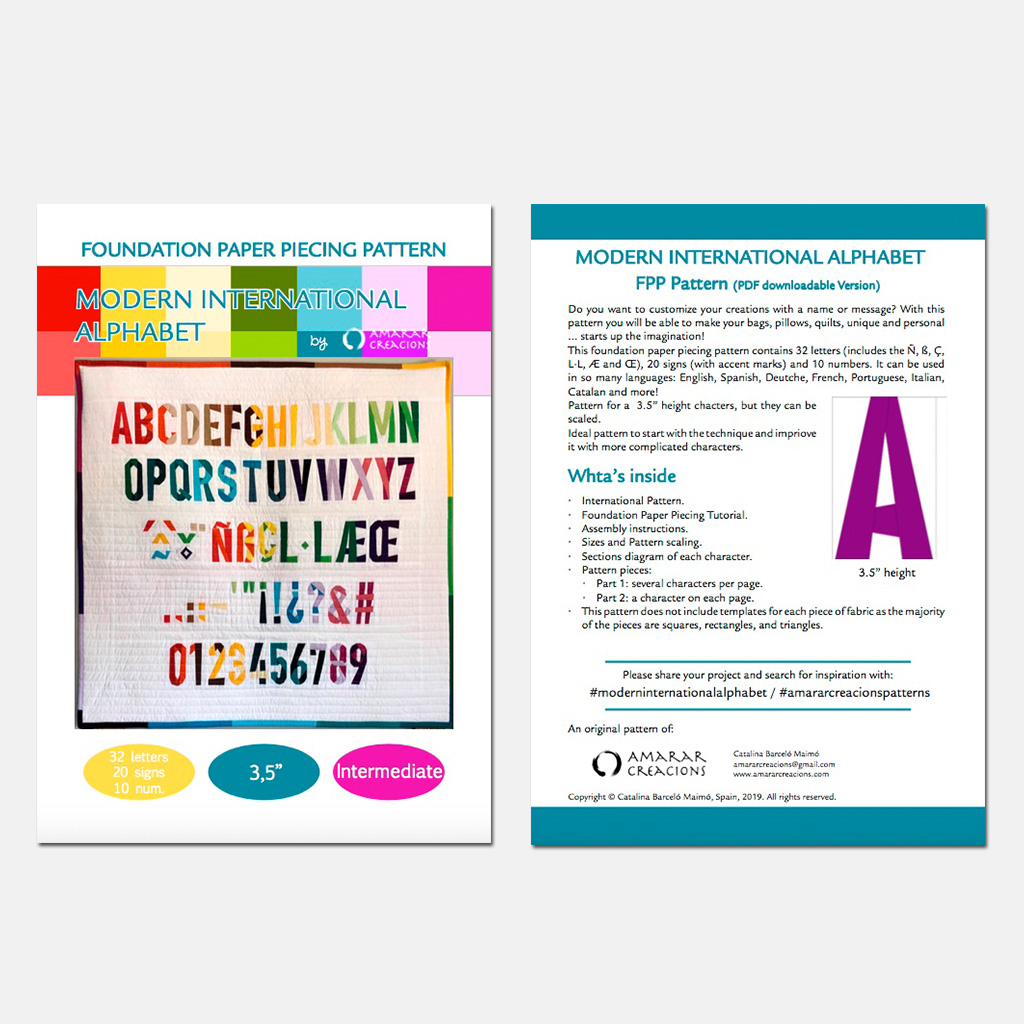 Another thing that is needed to emphasize is that it is a pattern addressed to people who begin in this technique. Thinking that the Foudation Paper Piecing is not widely known here as it may be in the America, I wanted to include a tutorial that explains how this technique is developed and which will allow anyone who has never used it to start. In addition it is an ideal pattern to learn it, since it has simpler characters, such as the letters I, E, T, etc. and others that get more complicated like the B, S or R. So if someone wants to try the technique can start with the simplest letters and go testing more complicated characters.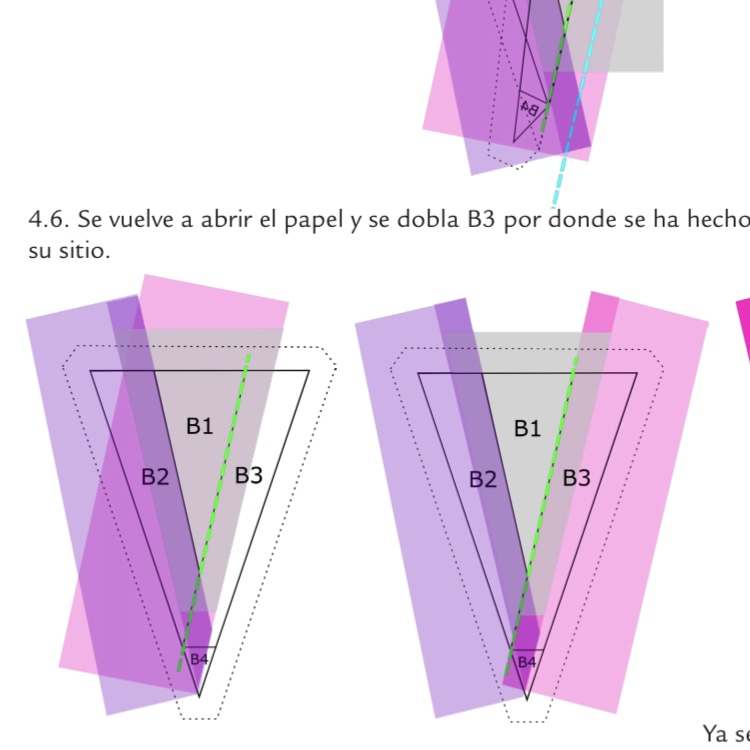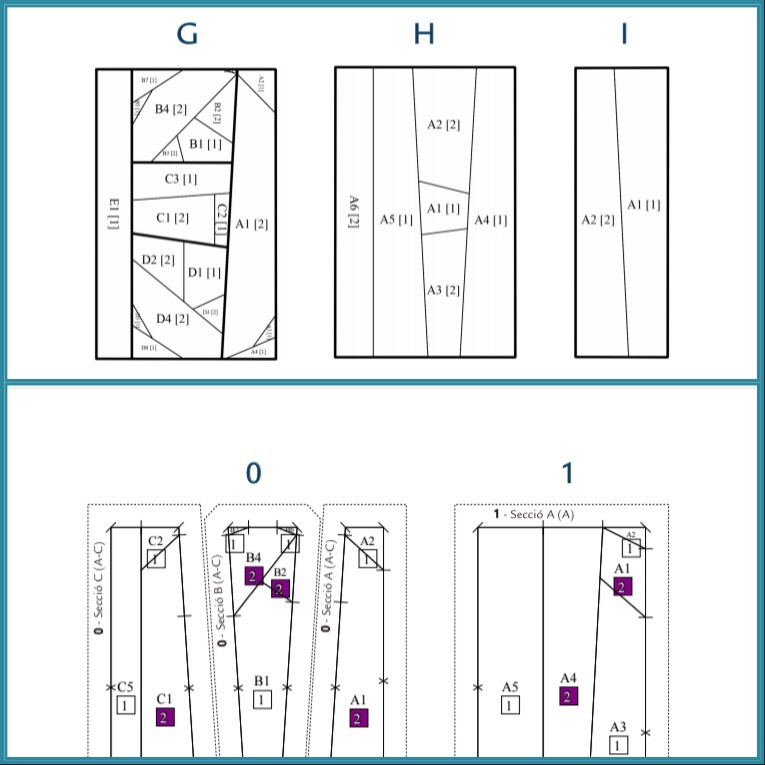 It has been a long way to get here: draw patterns (which are 62 different), try each one, write the texts, draw up the specific tutorial for this pattern, and model the pattern. But now I have the impression that the most difficult step is comming, and it is encourage the people to try it. As you know, I am totally novice in this field and it really scares a bit that after so much work it can not reach the public. I hope to find the way, I'll tell you all.
You have this pattern available in my online Shop, in case you are interested in seeing more details
On the other hand, I wanted to comment that these are the letters that are used in one of the creations that I will soon make available to you: mini quilts with a name. An ideal gift for a baby or little children to decorate the room. This is one of the last names I've made.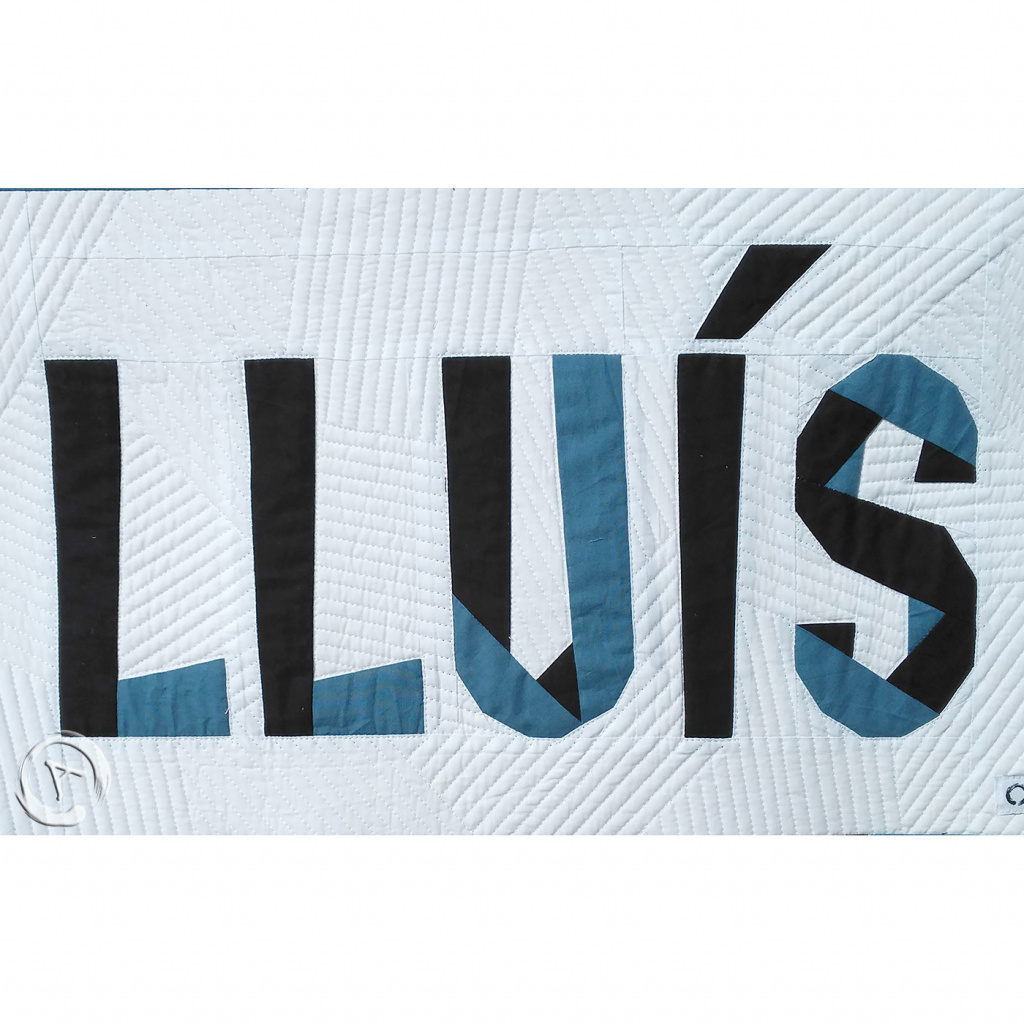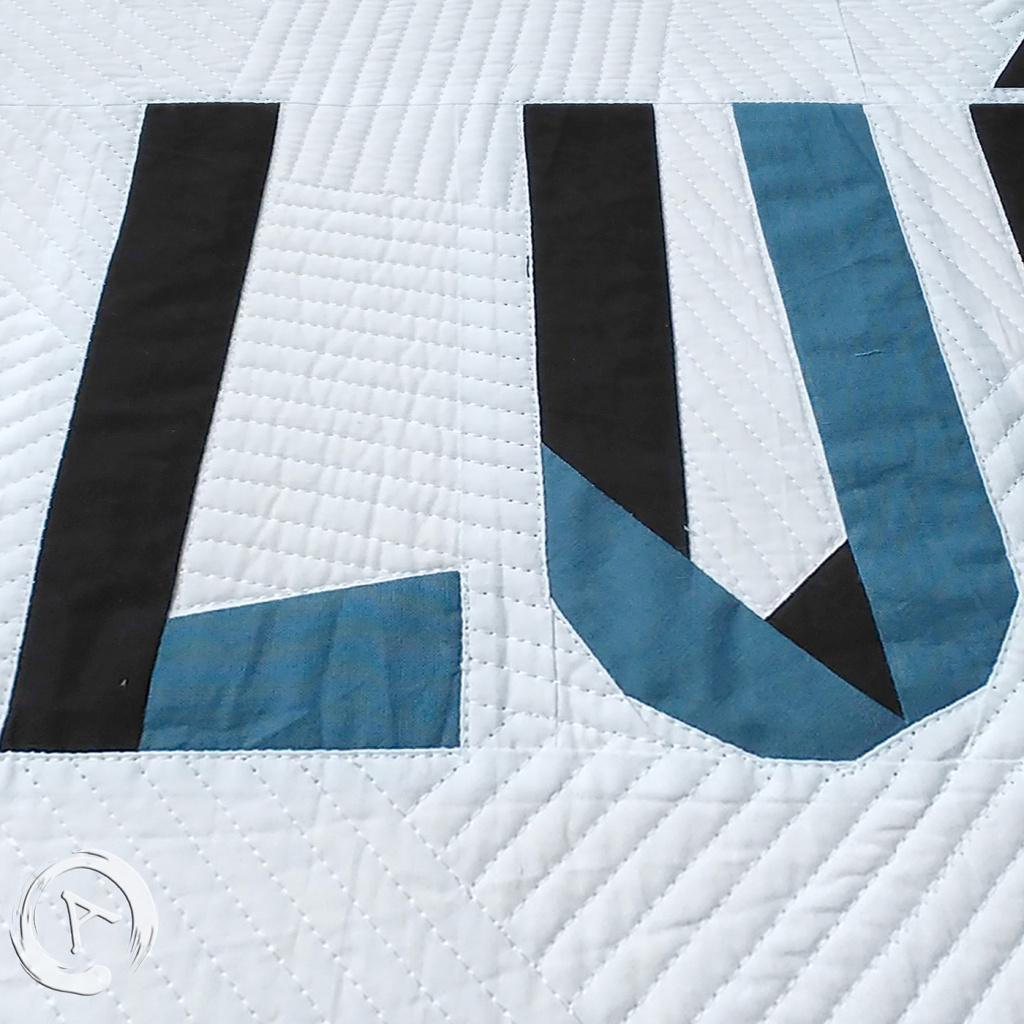 What do you think, do you like this pattern? Would you like to try foundation paperpiecing and make a quilt or a cushion for children in your family? You know that if you have any doubt I am here to help you, questions about the pattern as any doubt you have about the technique. I would be happy to help you get started, so that you can enjoy this funny way to sew!
See you soon friends!