The Challenge of the Animals Origami Collection just started!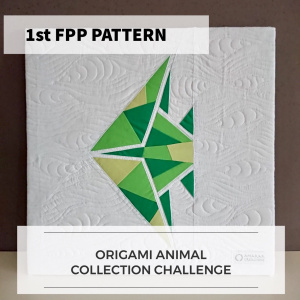 If you have been following lately, you already know that the last project that I am working is the Challenge of creating a foundation paper piecing pattern every two weeks with the theme of origami animals. Yes, this challenge is already under way!
But this challenge has not only been prepared for me, but also for all of you, I want to offer you a way to disconnect from this "modern" life we ​​live, stressing, where we have no time for anything, for ourselves, for disconnect and enjoy.
Did you know that seam is therapeutic? yes yes, therapeutic, or at least for me, yes it is. Working with your hands, creating things of practically nothing, and having a good time with the head in a site where there no is all the daily worries, it is really therapeutic. But that is not all, with this challenge you will also have another truly therapeutic thing, and it is a group of great passionate women who will create with you, inspire you and share your doubts and thoughts.
Do you want to try this Challenge and have an entertainment for a few months?
And if you think that you would try it but you have never sewn with this technique, do not go annoyed that I have the solution: I have created a few lessons and a totally free pattern so you can learn the technique of foundation paper piecing, with many photos and my help in case you have any questions. To access this mini course you can do it by going to my Facebook group, clicking here.
You already know the first pattern of this challenge, the Origami FISH, is already available in the Shop, in two different versions, LLIS and MULTICOLOR, two sizes, 23cm and 42cm, and three languages, Catalan, Spanish and English. So you can choose which one best suits your preferences and needs.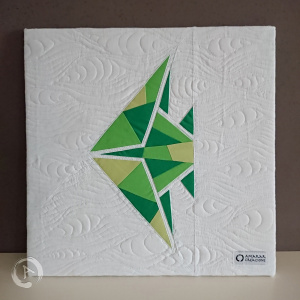 And to make a little more envii I will show you the drawing of what will be my next pattern, elected by vote of the members of the Facebook group. A SEAHORSE! They chose very well, the most attractive of all, but also the most difficult, so it was a good challenge for me to create this pattern and it will be for you when it comes to making it!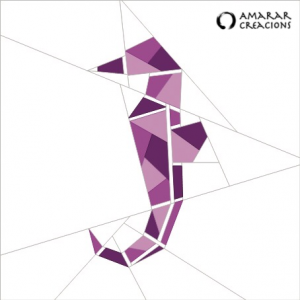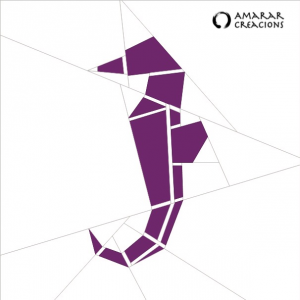 Do you like the Origami SEAHORSE? I love it!